Step 1: Once you have signed-up and created an account with Kiple E-Wallet, click 'More' from the Home Screen.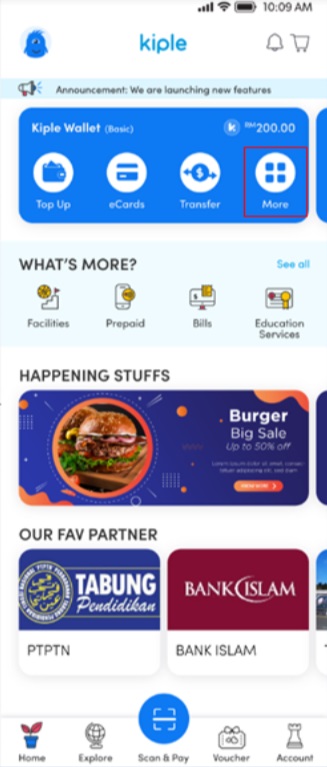 Step 2: Click 'Upgrade kiplePay Wallet'.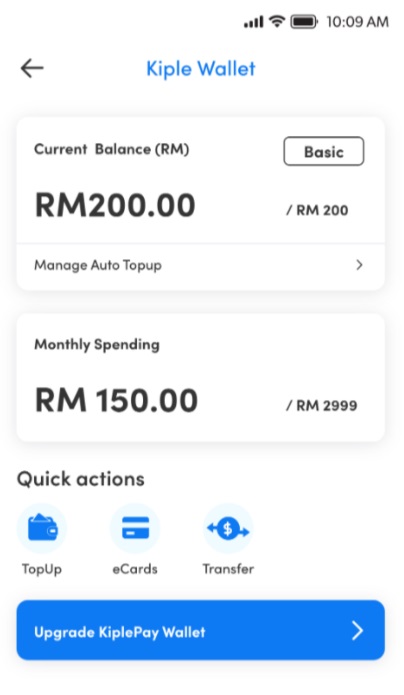 Step 3: Select 'Upgrade' under Platinum.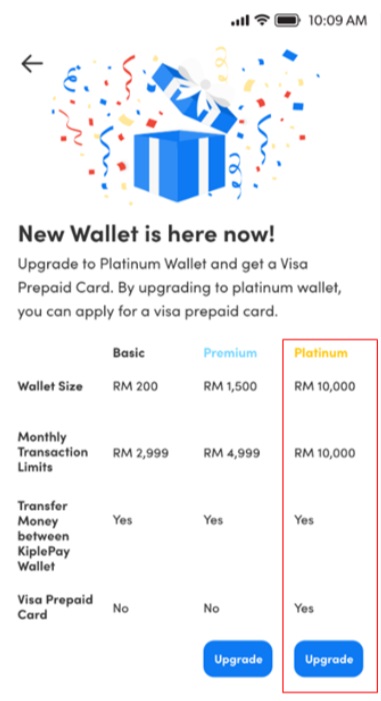 Step 4: Once successfully, you will be able to see it on the top left corner of your profile stating 'Platinum'. Click 'Apply Now" to apply for a Visa Card.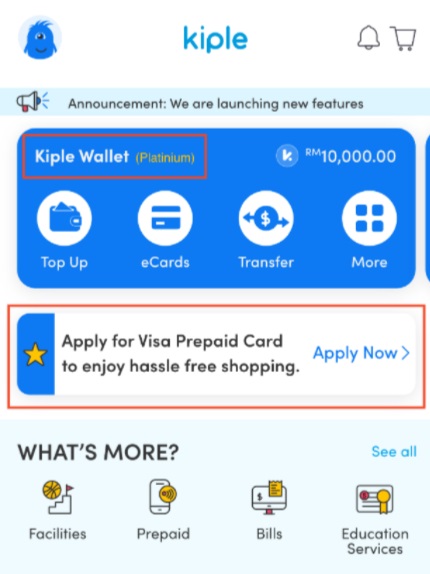 Step 5: Click 'Apply Now' to proceed.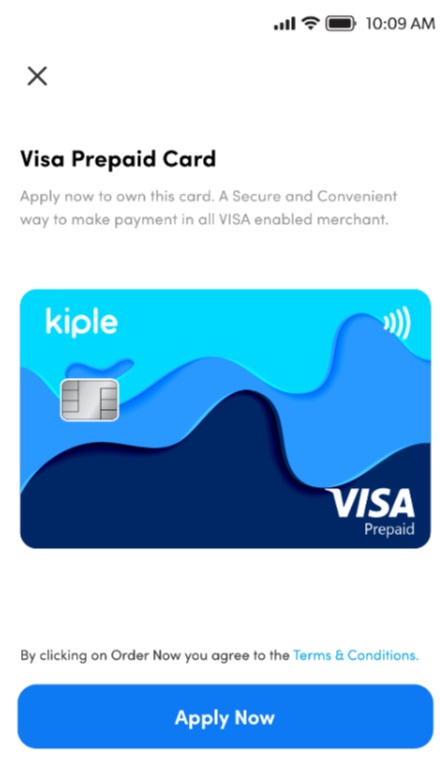 Step 6: Enter your address so we can deliver your Visa Card. Once you have reviewed the details, click 'Proceed to payment'.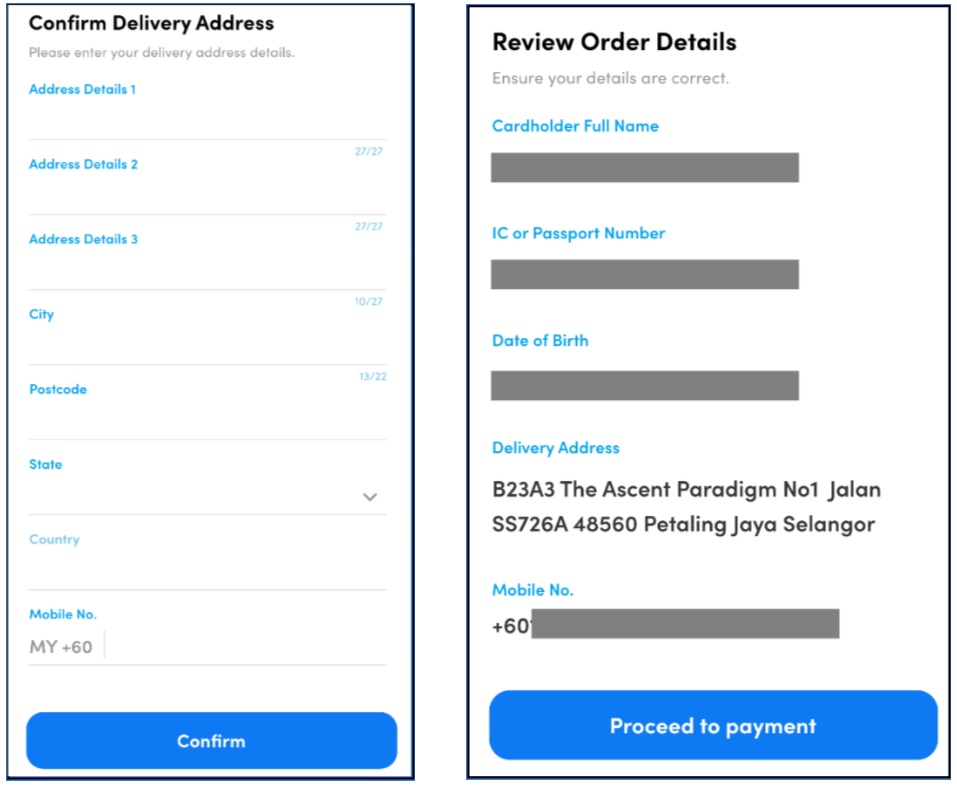 Step 7: Ensure that you have RM 15.00 in your Kiple Wallet to make payment for the card. Click Pay to proceed.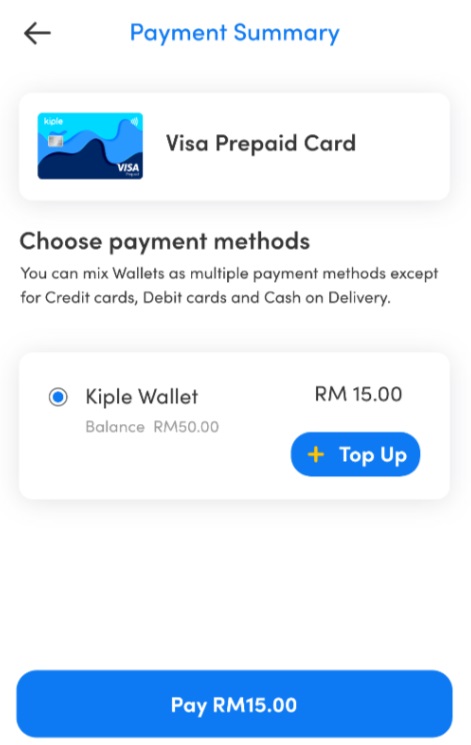 Step 8: Enter your Wallet PIN to confirm Transaction.
Step 9: You have successfully applied for a Visa Card! It will arrive in the next 5 working days. You can now make payments or withdraw money directly from any ATM.